The felt products of felt supplier are very popular among the public, such as men's and women's bags, computer bags, trinkets, water cups, hot tableware, computer felt bags with the characteristics of waterproof, warmth, and loose cushion. Felt is characterized by its recyclability and is very environmentally friendly. The felt cloth is made of wear-resistant felt material, which can be used for a long time and is low-carbon and environmentally friendly. And its quality is relatively light, easy to carry, stylish and elegant style, deeply loved by people.
Today, felt supplier talk about how to choose felt?
1. If the density of the felt (g / cm3) is too large, the elasticity will be lost, and if it is too small, the wear resistance will be lost. The thickness and the thickness of the wool will also affect its performance indicators. application.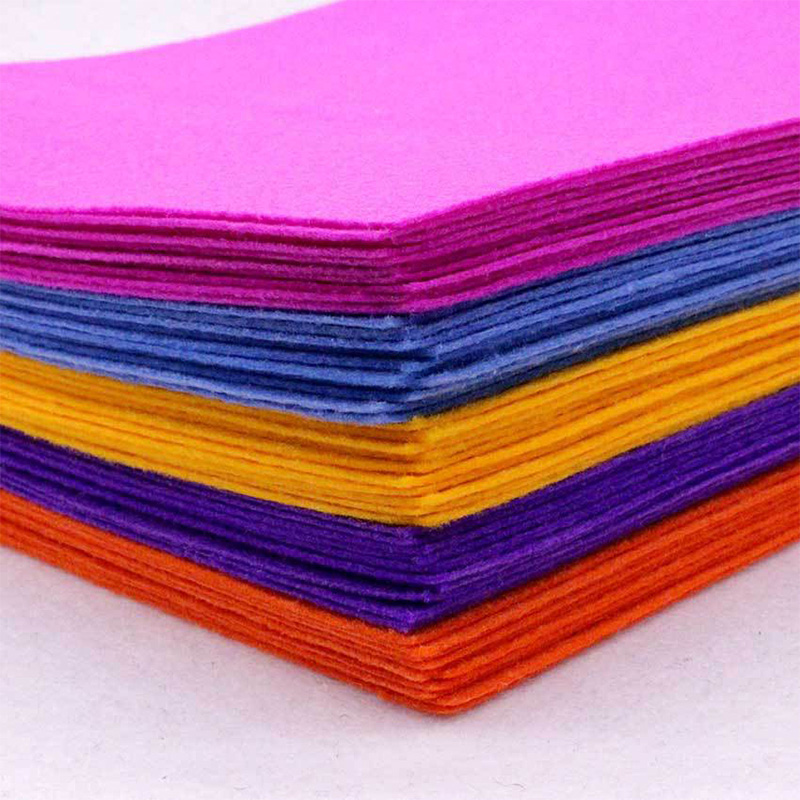 2. At this stage, various types of industrial wool felts are divided into special felts and general felts. The difference is divided according to the thickness of the hair, the size of the density and the difference in gloss; the technical standard is divided according to the presence or absence of strength, stretching, capillary action, which can be detected during acceptance.
In the practical application process of industrial wool felt, in addition to paying special attention to the appropriate manufacturing method, in addition, it is necessary to reasonably improve the quality of important products. Therefore, for every wool felt factory, these two aspects are indispensable links.