100% Wool Felt characteristics
The felt is mostly made of natural wool, and a few products are made of some other animal hair.It is made of wool without using warp and weft, and does not change the physical properties of wool. Aspects.
1. Rich in elasticity, it can be used as material for shockproof, sealing, padding and elastic wire card base felt.
2. Due to the good felting performance, it is not easy to loosen, and can be cut into parts of various shapes.
3. Good thermal insulation performance, can be used as thermal insulation material.
4. The structure is tight, the pores are small, and in manufacturing, the thickness is not restricted as the cross fabric, and it can be used as a good filtering material.
5. Good wear resistance, can be used as polishing material.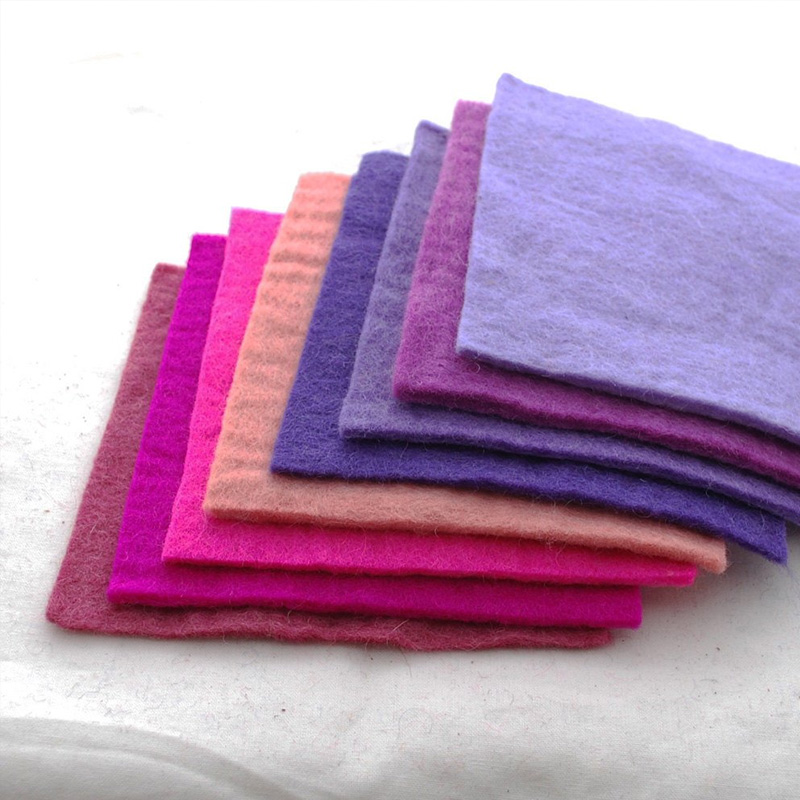 Main uses of wool felt:
1.Used for oil absorption, sound absorption, shock absorption and sound insulation of automobiles and motorcycles.
2. Use of high-tech electronic products.
3. Use of machinery and equipment packaging.
4. Sound insulation for audio equipment.
5. Use of medical equipment.
6.Use of leather embossing machine.
7. Textile factory, chemical factory, cement factory, filtration and oil absorption use.
8. Other types of musical instruments, hats, cold-proof shoes, grinding, dustproof, etc. can be used.