Wool felt factory can be said to be gradually becoming popular in the market following the widespread demand for felt. At the same time, many users felt curious about the process and felt production processes.
Today, Nangong Huizhong Felt Supplier will tell you about the production process.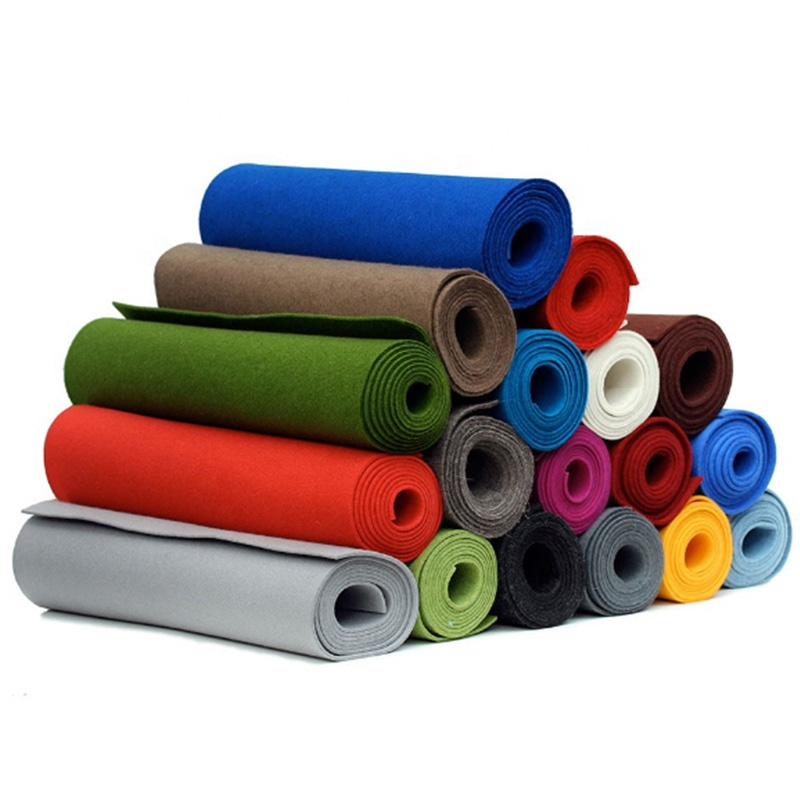 Wool felt factory first screen the wool, then open the purchased wool to open the wool, and then extract the impurities, and then carbonize, dry or dry, comb, and then spread the wool into a mesh and rub the blank through a flat machine. Subsequently, the hardness of the felt blank is processed to shrink it, and then the felt is processed by a felting machine to smooth it. It also needs to go through the procedures of pounding felt, bleaching, spin-drying, quality inspection, drying, high temperature setting, anti-moth treatment, felt block products or felt products such as felt pads, felt strips, quality inspection, storage, etc. Show the finished felt before our eyes.
The above is the production process of felt. If you want to know more information about Wool felt factory, please follow this website.